Are you considering a restructure or resizing of your sales force?
Is your sales force optimally structured to make the most of the opportunities in the market?
Are you launching a new sales product or sales team?
Whatever your requirements, CE Consultancy will work with you to identify the optimal size and structure for your field force and help you implement any changes.
What can you expect to see at the end of an optimal resourcing project?
Resources aligned with strategic objectives
Balanced territories (for workload, sales, growth potential, etc)
Increased productivity
Increased sales growth
Increased motivation and morale in the field force
Typical approach used by CE Consultancy for an optimal resourcing project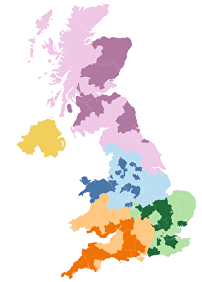 Discuss strategic objectives
Collect relevant data
Agree account segmentation approach
Calculate workloads for each account
Design and review territory structures using mapping software
Support implementation of changes
Additional Sales Force Effectiveness mapping solutions provided by CE Consultancy
Mapping of "hot spots" for customer targeting
Calculating drive times to reduce travelling time & costs
Identifying additional resource requirements
Creating territory maps
Developing visual dashboards